Would you like to learn how to boost your metabolism and lose 1 stone in just 6 weeks? To find out more, see the following results:
AfN Certified Nutrition Course
Do you want to learn about nutrition and see beyond the various fad diets? Now you can learn the real facts about nurtition through our AfN Certified and CPD Accredited Nutrition course.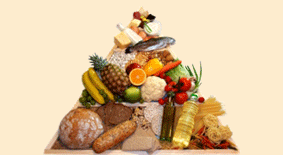 2 stn in 3 months

Medical doctor, seeks out Diet Specialist to achieve his weight loss goals.

Expert lost 2 stn

Consultant from UK's largest slimming company, Julie loses 2 stn.
How I lost 3.5 stn

Parminder explains how increasing her metabolism helped her lose 3.5 stn.


How I lost 3 stn

Yvonne explains how she lost 3 stn, despite regularly commuting to Canada.
News and Events
Tesco Partnership


Diet Specialist is in partnership with Tesco to deliver the Nutrition Education Shopping tour. Book a tour to learn about nutrition with a registered dietitian to learn everything about food, covering food groups, food labels, health claims all tailored to your needs. [Click here for more]
News and Events
National Grid scheme

Diet Specialist has completed a successful scheme with National Grid helping a large team of employees lose between 1-2 stones each in just 6 weeks. This was a pioneering scheme and Diet Specialist is now working with the National Grid offices across the UK.
Serco Program

Diet Specialist has completed a successful Occupational Health training programme with the outsourcing specialist Serco. The FTSE listed company used the expertise of Diet Specialist to training a team of their experienced nurses who work across large companies.
| | |
| --- | --- |
| | Diet Specialist continues to help Endometriosis and Polycystic ovary syndrome sufferers (PCOS) by providing effective healthy eating plans. This helps reduce unpleasant symptoms, improve fertility, regulate monthly cycles and reduce mood swings. |
PwC Clinic

Over the last year, Diet Specialist has seen over 150 employees in its private clinic at the Birmingham PwC office. As the largest accountancy office in the UK outside of London, employees as senior as partners and directors, have benefited from the advice given by our registered dietitian.

Abu Dhabi clinic

Diet Specialist is delighted to announce the opening of a new clinic at the Lotus Holistic Centre in Abu Dhabi. Diet Specialist has developed a large following in the Middle East with over 20,000 followers on our Arabic account twitter.com/DietSpecialist. We look forward to helping clients in Abu Dhabi and across the world achieve their dietary goals.